Los muertos no pagan IVA
Un caso de la detective Parabellum Parabellum #2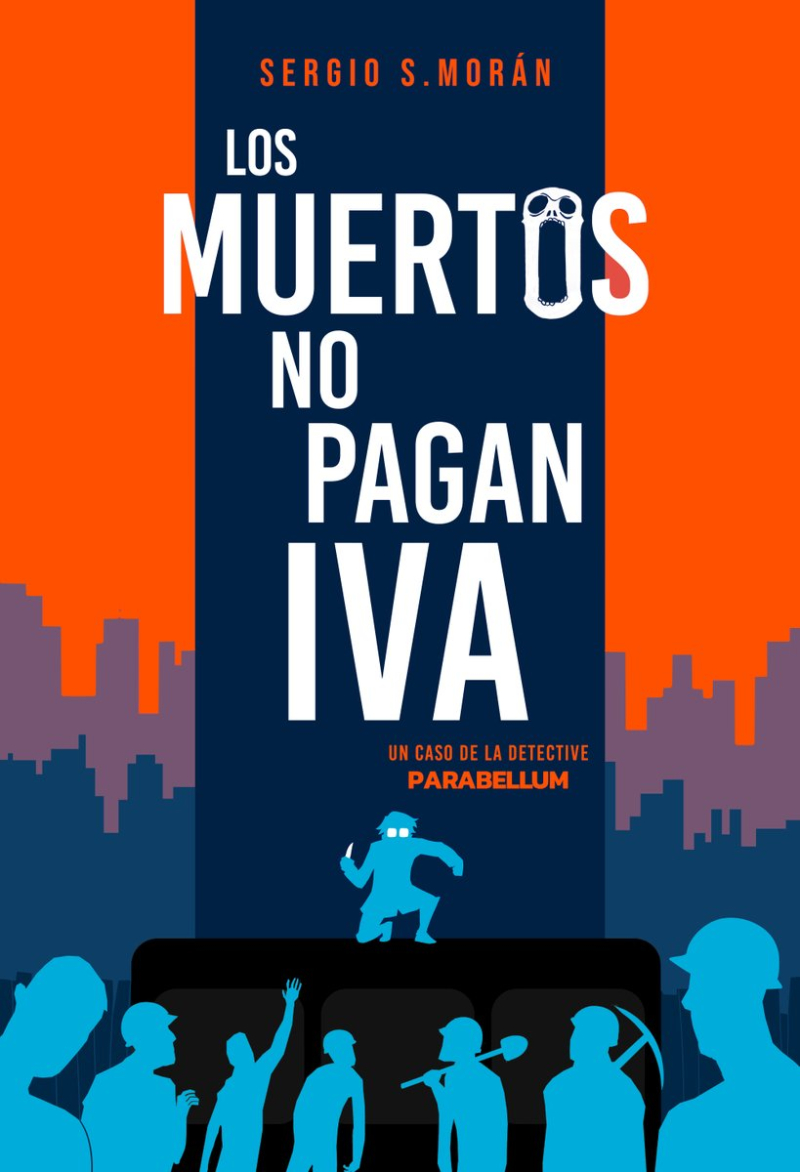 Paperback
Español language
Goodreads:

https://www.goodreads.com/book/show/42845133-los-muertos-no-pagan-iva
Verónica Guerra es detective paranormal. Es a quien recurres cuando intentas cazar gamusinos o cuando un licántropo intenta cazarte a ti. Es dura, con recursos, imparable, y necesita unas putas vacaciones.
Acompañaremos a la detective por Madrid, lejos de monstruos, tiroteos y demás rutina. Pero su paz se verá constantemente interrumpida por corrupciones inmobiliarias, saqueos de conventos y tráfico de almas.
La detective tiene que enfrentarse a la cruda realidad: su pasado y sus enemigos no la dejarán descansar.
Ni muertos.
This link is taking you to: https://sergiomoran.es/index.php?route=product/product&path=59&product_id=58.
Is that where you'd like to go?